Image
Contemporary Prefab

Homes Vermont
Unique Modular/Manufactured Houses
Contemporary Modular
Homes Vermont
Modern Prefab Homes Vermont
Contemporary prefabricated homes from Dvele. Find out why we're the best prefab home builder in $state. Our contemporary style prefab houses are designed and built in the United States.
A beautiful, safe, sustainable home is
the best investment you'll ever make.
Build Your Perfect
Contemporary Home
Why Vermont Chooses
Dvele
Choose a high-performance, high-design home that can economically heat and cool itself while matching the beauty of your Vermont land. Having a home that is impeccably designed but that can also conserve energy in the northeastern climate is the best of all worlds.
Did you know that with tax credits in Vermont State, you could save up to 25% with a solar energy system and more with additional tax credits for energy efficiency? And if you own your system (which you would with Dvele), that savings can increase to up to 47.5%. There are many different incentive programs for building energy efficient projects that you can browse through Click Here.
Our Most Popular Home Models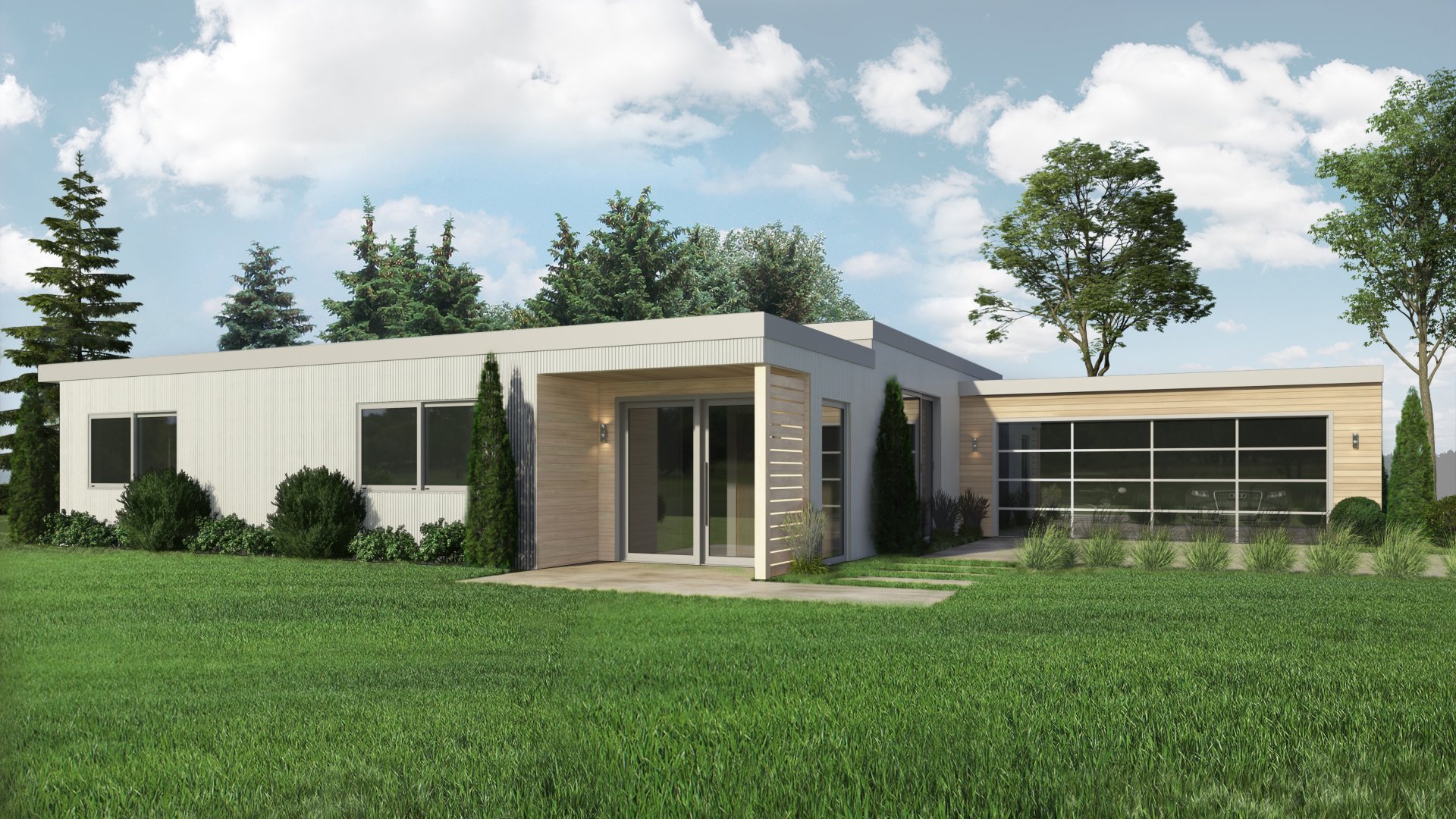 Why Choose Dvele for Your Contemporary Home?
The team at Dvele has been consistently building the highest-end, most cutting edge homes. If you're looking for a modern home, it's time to Meet our team.
Our homes are built to Passive House standards and ensure that your home requires less energy to heat and cool, saving you money and saving our planet's resources. A home that looks modern on the outside should perform as well on the inside. Learn more about our 1:1 program.
Dvele homes are painstakingly considered to never compromise quality when striving for modernity. Cookie-cutter, low quality homes with Dvele? Never. Your custom home will be perfect from the day you move-in. See our home options.